With the release of their first collection album only 5 days ago, Mamireta (まみれた) have announced that they have another 3 singles coming down the pipeline.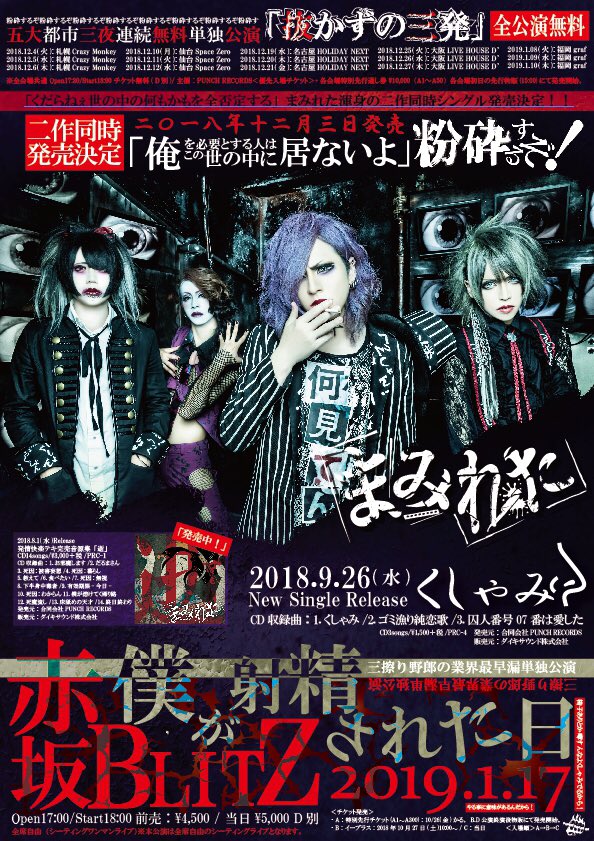 Unlike their previous single campaign, this time they are not doing a consecutive-month release schedule. In stead, the first single drops this September, and then another two are going to be released on the same day in December.
The first single, Kushami, is due to be released on September 26th, and will contain 3 tracks.
The second and third singles, Funsaisuruzo! and Ore o Hitsuyou to Suru Hito wa Kono Yo no Naka ni Inai yo, respectively, will be released on December 3rd. Both singles contain 3 tracks, but will come in two versions (each with different B-sides) for a total of 10 new songs.
All 5 releases will cost 1,620 yen.
Additionally, the band will hold a one-man at Akasaka BLITZ on January 17, 2019. Good for them!